Hey everyone! So sorry we haven't posted in awhile, but unfortunately we haven't met any celebrities recently :(
Luckily for us, the Teen Choice Awards were on last night, giving us some excitement!
It is probably our favorite award show of the year because it is all about young celebrities & we can vote for the winners!
A few highlights:
-No Doubt's performance! Stoked about their comeback!
-Miley Cyrus & Ian Somerhaulder winning choice HOTTIES! So true!
-Demi Lovato hosting! Everyday we want to be her bff's more & more!
-One Direction having that cute video since they couldn't be there! We are not embarrassed to love them, because they are just so hot/perfect/funny.
-Robert Pattinson actually seeming to appriciate his award! LOL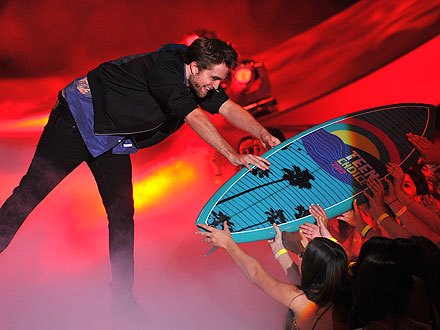 -Tyler Posey singing every word to Call Me Maybe!
Some of our fave fashions of the night:
Kendall & Kylie Jenner
Kat Graham
Lucy Hale
Lea Michele
Shay Mitchell
Troian Bellisario
XOXO,
The Twin Spin
Rachel & Amanda
Photos from hollywoodlife.com, people.com, celebrityfashion.onsugar.com